If you're looking for experienced digital marketing in the Detroit Area, you've come to the right place. Detroit Internet Marketing is a professional SEO company, proudly serving this community for over a decade. Our staff of SEO consultants, writers, PPC advertisers, and website designers can create a custom marketing plan tailored for your business. Our services include:
Search Engine Optimization (SEO) That Resonates with Your Local Audience
Pay-Per-Click (PPC) Advertising That's Persistently Optimize for Performance
Website Repair and Web Design Services, Including WordPress Conversions
Google My Business Management and Email Marketing Services
Local SEO Experts Right Here in the Detroit Area
Customized Digital Marketing Plans – You Deserve More Than a Generic Marketing Package!
Plagiarism-Free Content That's Professionally Written to Connect with Your Clients
Tested and Proven Lead Generation Strategies
Fair, Honest Pricing from a Reputable Digital Marketing Agency in the Detroit Area
If you'd like a free digital marketing quote, call us at (248) 234-4830. See how internet marketing could improve your online visibility and drastically increase your business!
Call for Your Free Website Evaluation
Speak to a designated project manager and have your questions answered about your digital marketing strategy.
google-analytics-authorized-consultant-01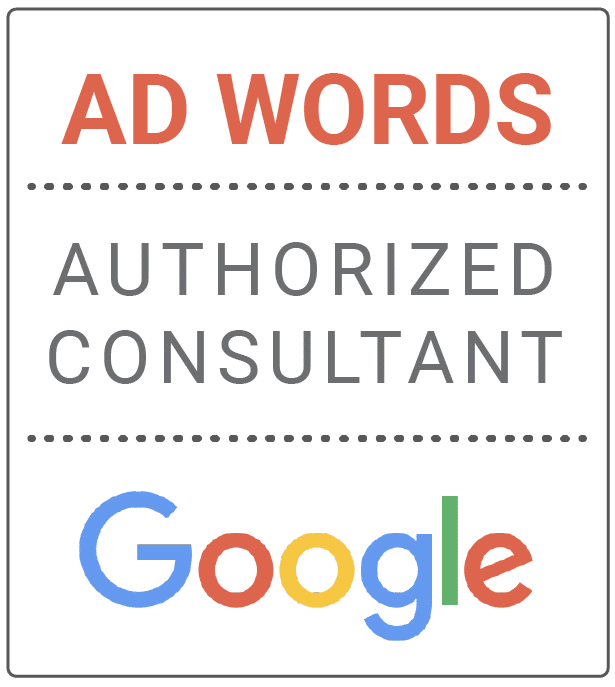 google-adwords-authorized-consultant-01-01
google-search-console-authorized-consultant-01-01-01
top-seo-agencies-2021
logo
google-my-business-logo
mailchimp-logo
constant-contact-logo
google-tag-manager-authorized-consultant-01-01-01-01
facebook-ads-logo
You Get a Dedicated Account Manager, Not a Call Center
One of the biggest reasons our clients love working with us is our one-on-one customer service. We answer our calls directly. You don't have to worry about talking to someone at a call center. You'll get a dedicated account manager who knows your marketing plan inside and out. If you have a question about your marketing performance, your account manager will give a clear, educated answer.
If you want to experience this service first-hand, contact Detroit Internet Marketing: (248) 234-4830.
We Adjust Our Strategies to Fit Your Changing Needs
Your marketing needs may change throughout the year or expand as your business grows. Our marketing strategies are scaled to fit your needs. We work with companies of all sizes in all industries. Talk to us about your goals and budget, and we'll find a solution that works for you. Here's what you can expect from our digital marketing agency in the Detroit Area:
You Can Ask Any Questions – We Are Always Happy to Answer!
Your Needs Are Always the Top Priority
We Care About Your Investment, And We'll Work Hard for It to Pay off
You'll Get Peace of Mind Working With Our Detroit Area Digital Marketing Agency
Why Hire A Digital Marketing Company In Detroit?
In today's digital world, it's essential to have a solid online presence if you want to succeed. The best way to achieve this is through digital marketing.
Many different types of digital marketing are available, including search engine optimization, social media marketing, pay-per-click advertising, and much more. Each type of marketing has its benefits and drawbacks, so it's essential to choose the right strategy for your business.
One of the most popular forms of digital marketing is search engine optimization. Search engines like Google and Bing rank websites based on the quality and relevance of the content found on each page. When someone searches for a specific topic, these search engines display the websites that contain the most relevant information.
Search engine optimization helps businesses gain visibility on search engines like Google and Bing. It involves optimizing web pages to make them easier for search engines to understand and index. In other words, it improves the ranking of your website within search results.
Social media marketing is another effective form of digital marketing. Social networks like Facebook and Twitter allow companies to connect with customers and potential customers. These sites are free to join, easy to use, and provide analytics tracking to determine the success of your campaign.
Pay-per-click advertising is another great option for small businesses. With PPC ads, you only pay when someone clicks on your ad. You only pay when someone visits your website from an advertisement.
The last type of digital marketing is email marketing. Email marketing allows you to send messages directly to your contacts via email. Companies use email marketing to stay in touch with their clients and prospects and tell them about new products and services.
While digital marketing can sometimes seem complicated, it doesn't need to be difficult. There are plenty of resources out there to help you learn the basics. Start learning now by reading our article on digital marketing basics.
We use Artificial Intelligence to Gather Important Data.
Artificial intelligence is one of the essential tools we use at our digital marketing agency Detroit MI. It allows us to gather essential data to help create a better strategy for our clients. Digital marketing services are heavily reliant on data gathering. Digital marketing has many moving parts, including social media, SEO, local search engine optimization, content creation, and much more.
This means that to achieve success in digital marketing services, companies have to work hard to collect the correct data that will allow them to understand their audience well enough to create a better unique strategy that will help their clients. Digital marketing is not as simple as writing blogs and social media posts; it requires much more effort from different avenues, which require data to be gathered from all angles.
We Use That Data to Modify Our Advertising Strategies
We use that data to modify our advertising strategies; we might try a new approach on one platform while keeping the old one on another. We also analyze how well each tactic works and how it affects the purchase funnel. Detroit Internet Marketing is constantly evolving, and we must be willing to change with the times.
In the past, social media marketing companies in Detroit were focused on vast audiences. Digital marketing brought about a shift from brand awareness to customer-focused marketing that aimed to bring products directly to buyers when they are ready to buy them. In this era of advertising, consumers are entirely in control, and we have to be very targeted with our advertisements.
Today's consumer is educated and aware of what's going on around him or her. They're looking for relevant information based on their interests and hobbies. If your business isn't providing valuable content, then you're missing out on a huge opportunity.
You don't want to waste money on advertising if no one is seeing your message. The best way to make sure that happens is to focus on quality over quantity. Quality content attracts quality readers who share your content with others. This creates an endless cycle of exposure that leads to increased traffic and sales.
Social Media Marketing Detroit
Social media marketing is a powerful tool for businesses. It allows you to connect with customers directly and build relationships with potential clients.
There are many different platforms available for social media marketing, including Facebook, Twitter, Instagram, LinkedIn, Pinterest, and others. Each platform has its own unique features and benefits, so choose the one that works best for your business.
One of the most effective ways to use social media is through paid advertising. Paid ads allow you to reach specific audiences based on demographics, interests, behaviors, and other factors.
Paid ads can be very cost-effective if done correctly. However, it's important to understand the difference between organic and paid social media marketing. Organic social media marketing involves posting content on social networks without paying for promotion. Paid social media marketing uses ad spending to promote your brand.
We Monitor Changes in Google's Algorithm to Provide Top-Performing SEO Strategies
Google is constantly changing its algorithm, so our digital marketing agency needs to monitor these changes closely to provide our clients with the most effective possible SEO strategies. At our agency, we employ a team of dedicated specialists who are constantly tracking Google's updates to adjust our approach as needed. This allows us to deliver top-performing SEO results for our clients and keep them ahead of the competition.
With online marketing, it's critical to keep up-to-date on Google's algorithm updates because you don't want to be caught off guard by a significant change. Our digital marketing agency can stay ahead of the curve and implement strategies that will help our clients take advantage of any changes in the algorithm. By doing this, we can provide our clients with the best possible services, which can help them gain more business. Businesses must stay ahead of the curve and take advantage of Google's algorithm changes to stay competitive.
How do you staff your Detroit marketing teams?
At Detroit Internet Marketing all of our team have many years of experience working within the industry. We know what it takes to get results and how to work with each client individually to ensure they receive the best service possible. Each team member is a digital marketing expert in their respective field.
Our team is made up of highly skilled professionals from various backgrounds including:
Social Media Management
Search Engine Optimization (SEO)
Pay Per Click Advertising (PPC)
Email Marketing
Web Design & Development
Content Creation
Graphic Design
Analytics
Website Maintenance
What makes your company stand out from the rest?
Detroit Internet Marketing is a full-service digital marketing agency serving the greater Detroit area. We offer a wide range of services to fit every budget and need. Whether you're looking to grow your business or just start fresh, we've got you covered.
See What Our Clients Are Saying on Google
Great company to work with, we have been partnered with then for the last few years and we have seen consistent gains in the amount of traffic that we are getting each month.
Detroit Internet Marketing is a top notch business. If your looking for a marketing company, look no further. Take the advice from this team, and I assure you, you won't be disappointed.
I have been working with Detroit Internet Marketing as Revitalize Plastic Surgery for 3 years and couldn't be happier. They have completed 2 website and manage our email marketing. Very knowledgable and responsive.
Chris and his team have done a great job for my company's internet and online marketing. From website design, promotional ideas and SEO they have truly helped my business which keeps me and my patients smiling.
We have been working with Detroit Internet Marketing for about 4 years now. They have helped us boost our SEO and on line presence. Chris and the entire staff is great , very professional and I trust them to guide us to make the right decisions. They are always trying to come up with new strategies to help with our business. I would highly recommend them!!
Detroit Internet Marketing did a fantastic job in building our new website and getting it on first page of Google. We appreciate their professionalism and expertise. Chris and Scott did a great job in explaining everything to me so we could really get a grasp on what was going on. The results were much better than we all expected, and our business life on the internet is fabulous. Great job!
Detroit Internet Marketing served me well as I stepped into the design and launch of my new website. Their ideas, guidance, and above all, their patience with my own lack of experience in this area was absolutely amazing! I would recommend this company to anyone who is in need of expanding their marketing efforts for their business/products. You won't be disappointed!
Great experience, they really know what they're doing when it comes to generating leads for a business, definitely if you have a business I would recommend them.
We love the professionalism and very high level of SEO internet marketing from the entire staff. We strongly recommend their digital marketing services to any company that is serious about taking their website and online marketing to the highest level!
I can not say enough about my experience with Detroit Internet Marketing. When we opened in 2018, our marketing strategy consisted primarily of social media posts and sponsoring posts. We were able to generate "likes" but that did not translate into door swings. We saw results immediately once we started working with Detroit Internet Marketing. Door swings, phone calls, sales conversions sky rocketed as well as our search ranking. Their ability to strategically target our customers has meant we are spending less money for greater results, and that has kept us relevant in todays fast changing business landscape. Chris, Scott and everyone at Detroit Internet Marketing does a fantastic job.Brad TouchetteClutch & Throttle, Detroit MI
If you want a great SEO team to learn your business and assist you with generating more leads, then you need Detroit Internet Marketing. I would highly recommend them as they have done wonders for our law firm!
We love the professionalism and elite level of digital marketing capabilities from the entire staff. I highly recommend their services to anyone who is serious about taking their website and online marketing to the highest level.
Wonderful experience working with Detroit Internet Marketing. Very professional staff who were responsive to our needs during website development and subsequent successful marketing campaign. I would highly recommend them to anyone who wants to take their online presence to the next level- they are superb!
This company very detailed in what they do. They have a answer for every question I have. I would highly recommend them to anyone.
Great company to work with. We have been working with them for the last couple of years for SEO on our website and we are very pleased with the increased traffic we have gotten.
Detroit Internet Marketing has been an amazing company to work with. Very happy customer. I would highly recommend them to anybody looking for marketing needs.
I continue to be very impressed with the professionalism and service I receive from Detroit Internet Marketing. They did a wonderful job redesigning our website and have provided exceptional SEO on an ongoing basis. I would highly recommend them to any business!
DIM has been a great help to my business. I am very happy with the leads I am receiving, and the presence they're helping me creat on the internet. I highly recommend their services!
I could not be more pleased to recommend Detroit Internet Marketing to my friends, family and any organization seeking to have a "Best Ever" presence on the Web. Working with this company was undoubtedly one of the wisest business decisions I have made as a CEO attempting to let the community know that we had an answer for their need. The team of DIM made our organization not only feel valued but they treated us like family. They are the real deal. You'll not regret choosing them as your online presence maker. Dr. H. Broomfield
I am a small business owner, and i hired detroit internet marketing to take care of my SEO and online presence. I am very happy with their services provided. They have been amazing to work with and I would absolutely recommend them to anybody looking for these services. Thank you detroit internet marketing. Keep up the great work.
Detroit Internet Marketing did a great job in building our website and getting it ranked on Google. We appreciate their professionalism and expertise, and Chris did a great job in explaining everything to me so I could better understand what was going on. The results were much better than expected and out business life on the internet is flourishing. Great job folks!
Can't recommend this group highly enough. We are in an emerging field and they devoted the time required to learn about our business and design a marketing campaign specifically designed to meet our needs AND our budget. Highly effective and a great value. One of the best business decisions I've made was hiring Detroit Internet Marketing to manage our online presence. Thank you Chris, Scott, Mitch and team!
Contact Us to Speak with a Digital Marketing Agency in the Detroit Area