Detroit Internet Marketing Offering Scalable SEO Services for Businesses of All Sizes
"Personalized digital marketing solutions to help your business get found online."
Detroit Internet Marketing provides digital marketing services for businesses throughout Metro Detroit and surrounding areas. Our home office is located at 2200 Hunt St #100, Detroit, MI 48207, but we are proud to work with businesses outside of the area. Contact us at (313) 263-1695 to schedule a consultation.
Detroit Internet Marketing 2200 Hunt St #100 Detroit, MI 48207
(313) 263-1695 • Monday through Friday: 9 AM – 5 PM
Detroit Internet Marketing in Detroit MI is a top-rated SEO company with comprehensive digital marketing solutions, including internet marketing, search engine optimization (SEO), web design, website repair, pay per click advertising (PPC), organic SEO, local SEO, WordPress conversions, eCommerce websites and more. Our digital marketing experts are available throughout the week, Monday through Friday from 9:00 AM to 5:00 PM. We can arrange for an in-person consultation at a time that suits your schedule. Take advantage of our completely custom marketing solutions, tailored for your business. Our services include:
Local SEO and National SEO Services
PPC Ads including Google Ads, Facebook Ads, Amazon Ads and Retargeting
Organic Search Engine Marketing and Website Download Speed Optimization
Google My Business Management and Online Brand Development
Website Design and Upgrades, Including WordPress Upgrades and Mobile Compatibility Enhancements
Custom Web Content from Experienced SEO Writers
Digital Consulting, Measurable Marketing Solutions with Monthly Reports
Other Online Marketing Packages in Detroit and other Michigan Cities
Experience with Both Local and National Internet Marketing Strategies
Detroit Internet Marketing in Detroit MI is a local company with national resources. You will never speak to a call center about your account. Instead, you will have a dedicated account manager who can effectively answer your questions. You deserve knowledgeable, dependable support from an experienced SEO company. That's exactly what you'll get with Detroit Internet Marketing.
Call for Your Free Digital Marketing and Website Evaluation
Speak to a designated project manager and have your questions answered about your digital marketing strategy.
google-analytics-authorized-consultant-01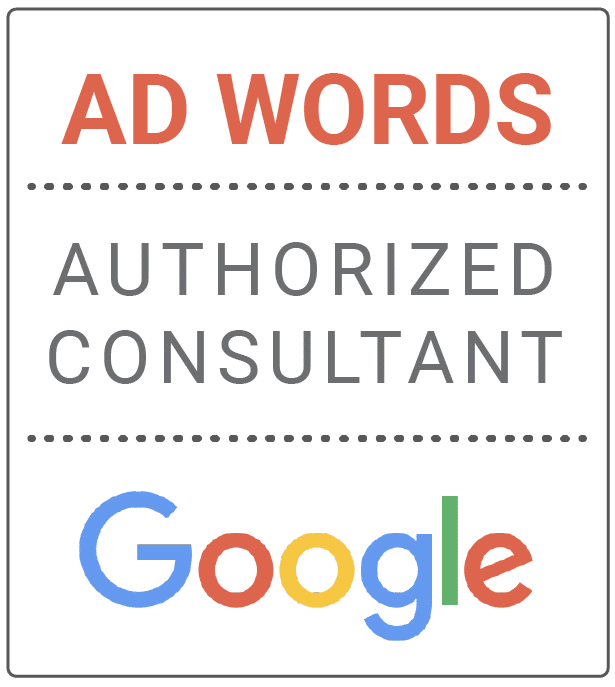 google-adwords-authorized-consultant-01-01
google-search-console-authorized-consultant-01-01-01
top-seo-agencies-2021
logo
google-my-business-logo
mailchimp-logo
constant-contact-logo
google-tag-manager-authorized-consultant-01-01-01-01
facebook-ads-logo
Your business needs are constantly changing. You need your marketing strategies to adapt accordingly. Detroit Internet Marketing takes a proactive approach to online advertising. We establish your brand as an authority in the industry while propelling you to the top of high-converting search results. In the end, you'll get the highest possible return-on-investment with the longest-lasting results, all from an SEO firm you can count on.
Adaptive Digital Marketing and PPC Advertising Based on Artificial Intelligence (AI)
An effective internet marketing campaign needs data to back it up. At Detroit Internet Marketing, we use the most advanced tools and applications on the market to tailor our marketing strategies. Which keywords are your ideal clients searching for? When is your audience most responsive to paid ads? What marketing strategies are best for your budget and goals? We use artificial intelligence (AI) to answer these questions and optimize our digital marketing strategies.
Thanks to our AI-driven SEO solutions, you can see the results of your marketing investment. Track the progress you're making online and see the hard work come to life. If you have any questions about our proven search engine marketing programs, give us a call today.
Affordable SEO Services in Detroit MI and Surrounding Areas (313) 263-1695
Detroit Internet Marketing
2200 Hunt St #100
Detroit, MI 48207
Office Hours:
Monday through Friday: 9AM – 5PM
Contact Detroit Internet Marketing Today:
(313) 263-1695
Professional Internet marketing, SEO services, web design and PPC advertising and more for Detroit MI and other areas, including: Wayne County MI, Macomb County MI, Oakland County MI, Grosse Pointe MI, Ferndale MI, Royal Oak MI, Warren MI, Fraser MI, Roseville MI, Oak Park MI, Southfield MI, Dearborn MI, Eastpointe MI, Northville MI, Novi MI, Taylor MI, Romulus MI, Wyandotte MI, Grosse Ile MI, Livonia MI and other Michigan cities near you.
See What Our Clients Are Saying on Google
I recently had the pleasure of working with Scott and Chris at what I can confidently say is the best digital marketing company I've encountered. Their dedication to their craft and commitment to their customers are truly remarkable.Scott and Chris stand out as exceptional professionals in the field. Their expertise in digital marketing is evident from the moment you engage with them. They possess a deep understanding of the industry's intricacies and trends, ensuring that they provide up-to-date, effective solutions.What sets them apart, however, is their genuine care for their clients. They prioritize building strong, lasting relationships and ensuring that each customer's unique needs are met. It's rare to find individuals in the industry who go the extra mile to make their clients feel valued and heard.In my experience, Scott and Chris consistently delivered results that exceeded my expectations. Their innovative strategies and impeccable execution drove impressive growth for my business.If you're in search of a digital marketing partner who not only excels in their field but also genuinely cares about your success, I wholeheartedly recommend Scott and Chris and their digital marketing company. They are a rare find in the industry, and I am grateful to have had the opportunity to work with them.
Great company to work with, we have been partnered with then for the last few years and we have seen consistent gains in the amount of traffic that we are getting each month.
Detroit Internet Marketing is a top notch business. If your looking for a marketing company, look no further. Take the advice from this team, and I assure you, you won't be disappointed.
I have been working with Detroit Internet Marketing as Revitalize Plastic Surgery for 3 years and couldn't be happier. They have completed 2 website and manage our email marketing. Very knowledgable and responsive.
We have been working with Detroit Internet Marketing for about 4 years now. They have helped us boost our SEO and on line presence. Chris and the entire staff is great , very professional and I trust them to guide us to make the right decisions. They are always trying to come up with new strategies to help with our business. I would highly recommend them!!
Detroit Internet Marketing served me well as I stepped into the design and launch of my new website. Their ideas, guidance, and above all, their patience with my own lack of experience in this area was absolutely amazing! I would recommend this company to anyone who is in need of expanding their marketing efforts for their business/products. You won't be disappointed!
Great experience, they really know what they're doing when it comes to generating leads for a business, definitely if you have a business I would recommend them.
We love the professionalism and very high level of SEO internet marketing from the entire staff. We strongly recommend their digital marketing services to any company that is serious about taking their website and online marketing to the highest level!
I can not say enough about my experience with Detroit Internet Marketing. When we opened in 2018, our marketing strategy consisted primarily of social media posts and sponsoring posts. We were able to generate "likes" but that did not translate into door swings. We saw results immediately once we started working with Detroit Internet Marketing. Door swings, phone calls, sales conversions sky rocketed as well as our search ranking. Their ability to strategically target our customers has meant we are spending less money for greater results, and that has kept us relevant in todays fast changing business landscape. Chris, Scott and everyone at Detroit Internet Marketing does a fantastic job.Brad TouchetteClutch & Throttle, Detroit MI
We love the professionalism and elite level of digital marketing capabilities from the entire staff. I highly recommend their services to anyone who is serious about taking their website and online marketing to the highest level.
Great company to work with. We have been working with them for the last couple of years for SEO on our website and we are very pleased with the increased traffic we have gotten.
I could not be more pleased to recommend Detroit Internet Marketing to my friends, family and any organization seeking to have a "Best Ever" presence on the Web. Working with this company was undoubtedly one of the wisest business decisions I have made as a CEO attempting to let the community know that we had an answer for their need. The team of DIM made our organization not only feel valued but they treated us like family. They are the real deal. You'll not regret choosing them as your online presence maker. Dr. H. Broomfield
Can't recommend this group highly enough. We are in an emerging field and they devoted the time required to learn about our business and design a marketing campaign specifically designed to meet our needs AND our budget. Highly effective and a great value. One of the best business decisions I've made was hiring Detroit Internet Marketing to manage our online presence. Thank you Chris, Scott, Mitch and team!
Contact Detroit Internet Marketing